Employee Rostering & Timesheet Software
Many Australian companies trust WorkTime Manager to help manage their Operations
Australian #1 Rostering and Timesheet Software
ClickTime Rostering Software - Free Trial with ClickTime Today
All in one software solution for your company operations
Fast Drag & Drop Roster
Roster is displayed and managed in clear modern, intuitive calendar format. Creating staff shift schedule is simple and fast with our interactive interface. Create, copy and move shift using Drag & Drop
Multi Site Schedualling
You manage multiple sites, then RosterManager can save you even more time. Track and view the site's roster easily and painlessly. Identify site or organization training requirements and track contract compliance specifications.
Roster Using SMS & Email
Eliminate the time and cost associated with phone calls. Publish your staff roster with SMS or Email. Let your staff access their roster from any where using our ClickTime™ mobile App .
Client Invoicing
Generate invoices based on hours worked per customer/task/activity. Allocate different rates for different sites and different tasks/activities per site. These features are ideal for security , labour hire, cleaning, contractors, project management, home care, and consulting etc.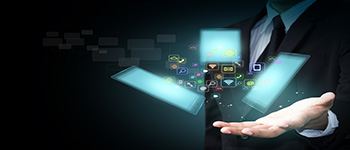 Intelligent Warning System
Define & set rules for your work roster and get alerted when exceeding the rules. Manage employee training, inductions and get alerts for certifications expiry. Get alerted for double booking.
Stay Compliant
Manage employee records and maintain employee information in one central database Collect, retain and organize training records and certifications to warn of critical recertification dates, manage important employee assets and reduce compliance & legal risks
Payroll Integration To MYOB ADP QuickBooks & KeyPay
Reduce hours of payroll to just minutes. It's that easy. Reduce payroll stress. Create & manger payroll categories and eliminate data entry & payroll error
Instantly improves capabilities by automating your
Employee Rostering & Timesheet Software
Project & Jobs Time Tracking
Easily track time spent on projects, clients and sites for better insights and improved budgeting, forecasting and resource planning.
Process Payroll Data Faster
Our system will compare and highlight the difference between roster & employee timesheet hours. No more wasting time to manually compare and rectify.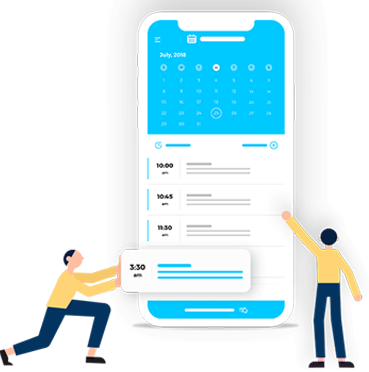 Centerlised Employee Information
Record a wide variety of HR related data. Set preferred days, contact details, pay rates & banking details. Assign leave  & qualifications. Even personalize employees with a photo
Never miss a shift. Employees have no more excuses. These notifications are sent out to staff as emails or text messages. Customize how many hours before shift start time to send the shift reminder.
The future of workforce management software
Manage your workforce with ease with our powerful workforce and human resource management software.
Powerful easy to use solutions for your operations
Our Loyal Clients
Clients from Different Industries