Timesheet Software for Contractors
Grant access to a sub-contractors and monitor their activities and ensure the implementation of procedure, time attendance and SOPs and work instructions.
ClickTime Rostering & Timesheet Software
Try our rostering app today
Manager your Sub Contractors from One Centralized Software
Manager your subContractors from One Centerlized Software
Manage and control your contractors budgeted & actual hours spent on your projects
Protect your contract and client intresets
WorkTimeManager is the #1 Time Tracking App For Construction and Field Service
For field service, security, cleaning, medical and construction companies who want to get rid of paper timesheets, WorkTime is the GPS time tracking and scheduling app that's both powerful and easy to use. Our ClickTime mobile app let you track time, view employee locations. You can see everything in real time.
ClickTime makes your payroll painless and accurate. It also makes pubslihing your work schedules to staff in the field fast, easy and painless.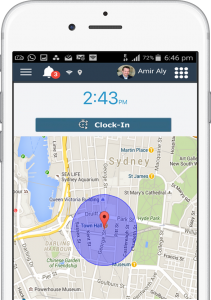 Timesheet Software for Contractors
Simplify your remote workforce managements and reduce cost, no matter your industry.